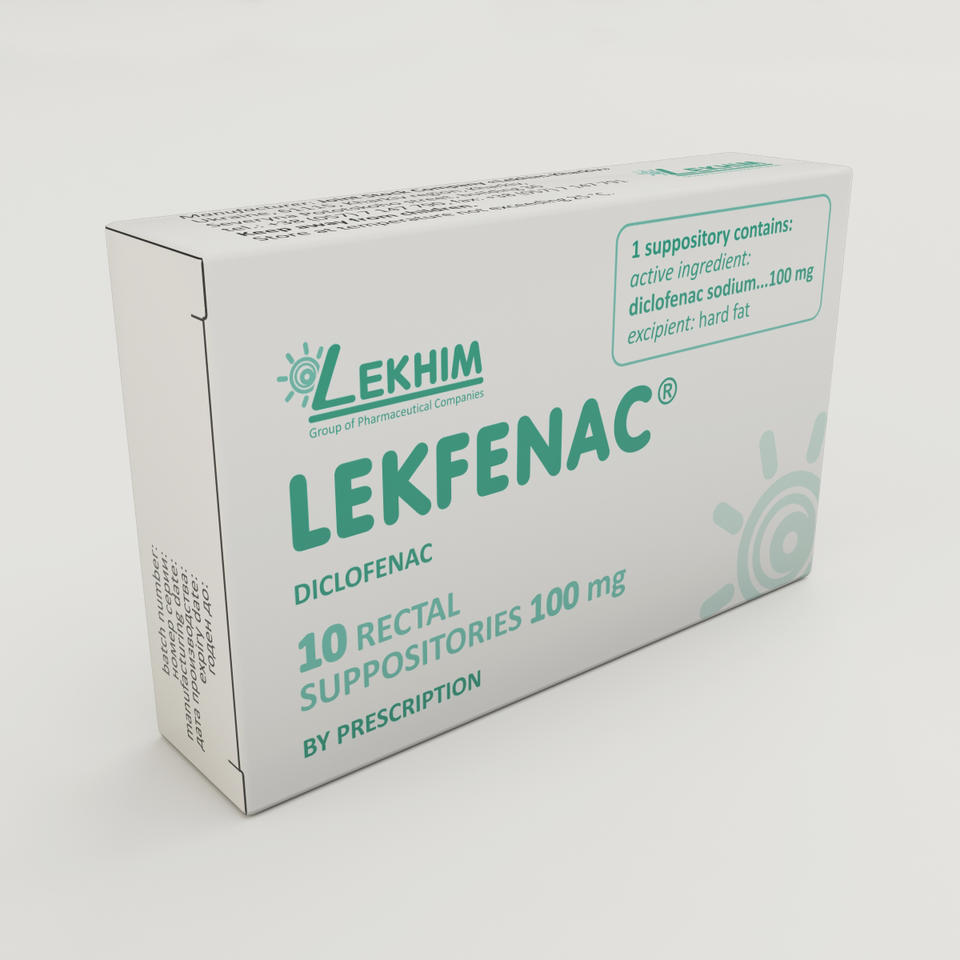 Pharmacotherapeutic group
Agents affecting musculo-skeletal system
Pharmaceutical form
Rectal suppositories
Pharmacotherapeutic group
Non-steroidal anti-inflammatory and antirheumatic drugs.
Therapeutic indications
Inflammatory and degenerative forms of rheumatism: rheumatoid arthritis, juvenile rheumatoid arthritis, ankylosing spondyloarthritis, osteoarthritis, including spondyloarthritis;
spinal pain syndromes;
rheumatic diseases of extraarticular soft tissues;
acute gout attack;
post-traumatic and postoperative pain syndromes associated with inflammation and edema, in particular, after dental and orthopedic surgeries;
migraine attacks;
gynecological diseases associated with pain syndrome and inflammation, e.g. primary dysmenorrhea and adnexitis;
as an adjunctive agent in severe inflammatory diseases of ENT organs associated with pain sensations, e.g. in pharyngitis, tonsillitis, otitis.
In accordance with general therapeutic principles, the underlying disease should be treated with basic therapy agents. Fever itself is not an indication for use of this product.
Contraindications
– Hypersensitivity to the active ingredient or any of the excipients;
– a history of gastrointestinal hemorrhage or perforation associated with prior therapy using NSAIDs;
– the active form of peptic ulcer / bleeding or recurrent peptic ulcer / bleeding history (two or more distinct episodes of established ulceration or bleeding);
– inflammatory bowel disease (e.g. Crohn's disease or ulcerative colitis);
– last 3 months of pregnancy;
– proctitis;
– proounced liver, kidney or heart failure;
– congestive heart failure (NYHA II-IV);
– coronary heart disease in patients with angina pectoris, a history of myocardial infarction;
– cerebrovascular diseases in patients who have had a stroke or have episodes of transient ischemic attacks;
– peripheral arterial diseases;
– treatment of perioperative pain in coronary artery bypass surgery (or the use of cardiopulmonary bypass);
The drug product is contraindicated in patients who have a response to acetylsalicylic acid or other NSAIDs in the form of attacks of asthma, urticaria, angioedema, or acute rhinitis.
Pharmaceutical characteristics
Main physicochemical properties
White or white with yellowish or creamy tint, bullet-shaped suppositories. Presence of white deposit on suppository surface is permitted.
Storage
Store at temperature not exceeding 25 °С.
Keep away from children.
Manufacturer
Joint Stock Company «Lekhim-Kharkiv».
Location
Ukraine, 61115, Kharkiv region, Kharkiv, Severyna Pototskoho street, building 36.