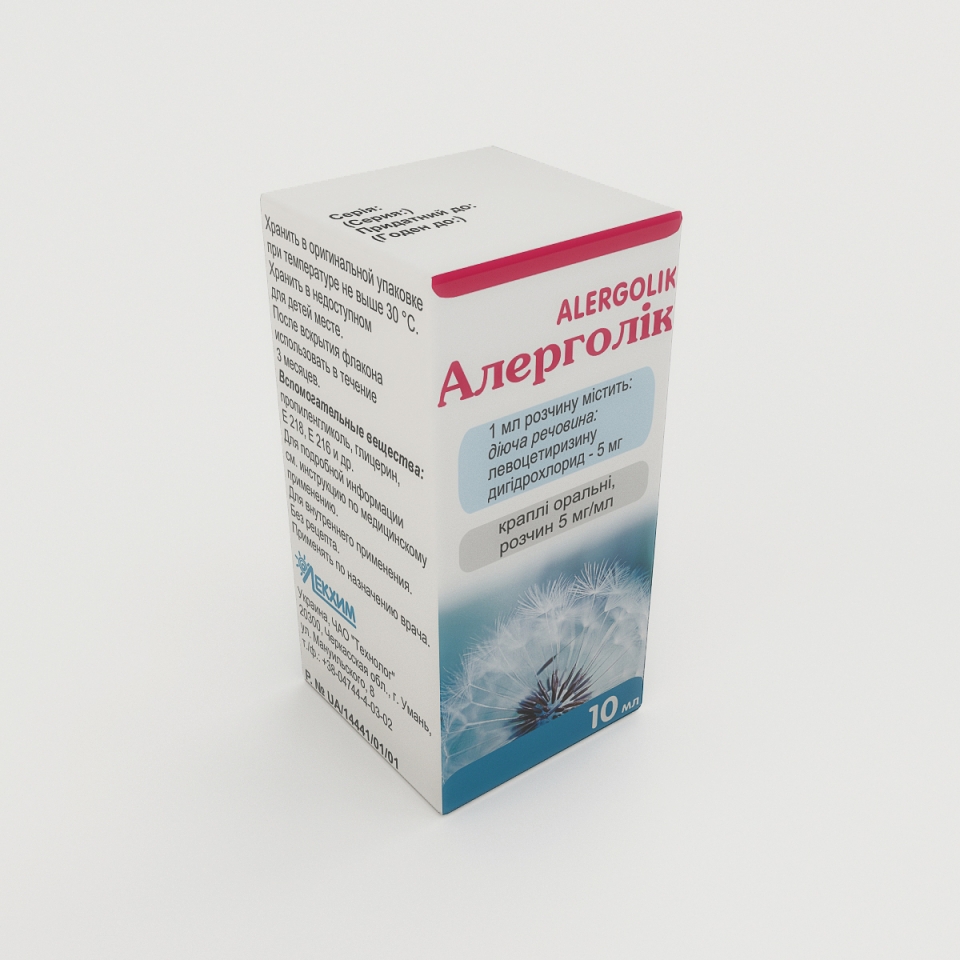 Лекарственная форма
Oral drops
Регистрационное удостоверение №
UA/14441/01/01
Фармакотерапевтическая группа
Antihistamines for systemic use. Piperazine derivatives. Levocetirizine.
Показания
Symptomatic treatment of allergic rhinitis (including perennial allergic rhinitis) and urticaria.
Противопоказания
Hypersensitivity to levocetirizine or any other component of the preparation, or to any piperazine derivatives. Severe chronic renal failure (creatinine clearance < 10 ml / min). Rare hereditary disease of galactose intolerance, lactase deficiency or malabsorption of glucose and galactose.
Pharmaceutical characteristics
Основные физико-химические свойства
Clear, colorless, or almost colorless solution.
Условия хранения
Store in original packaging at temperature not exceeding 30 °С.
Keep out of the reach of children.
Производитель
PJSC «Technolog».
Местонахождение
8, Stara Prorizna st., Uman 20300 Cherkasy region, Ukraine.