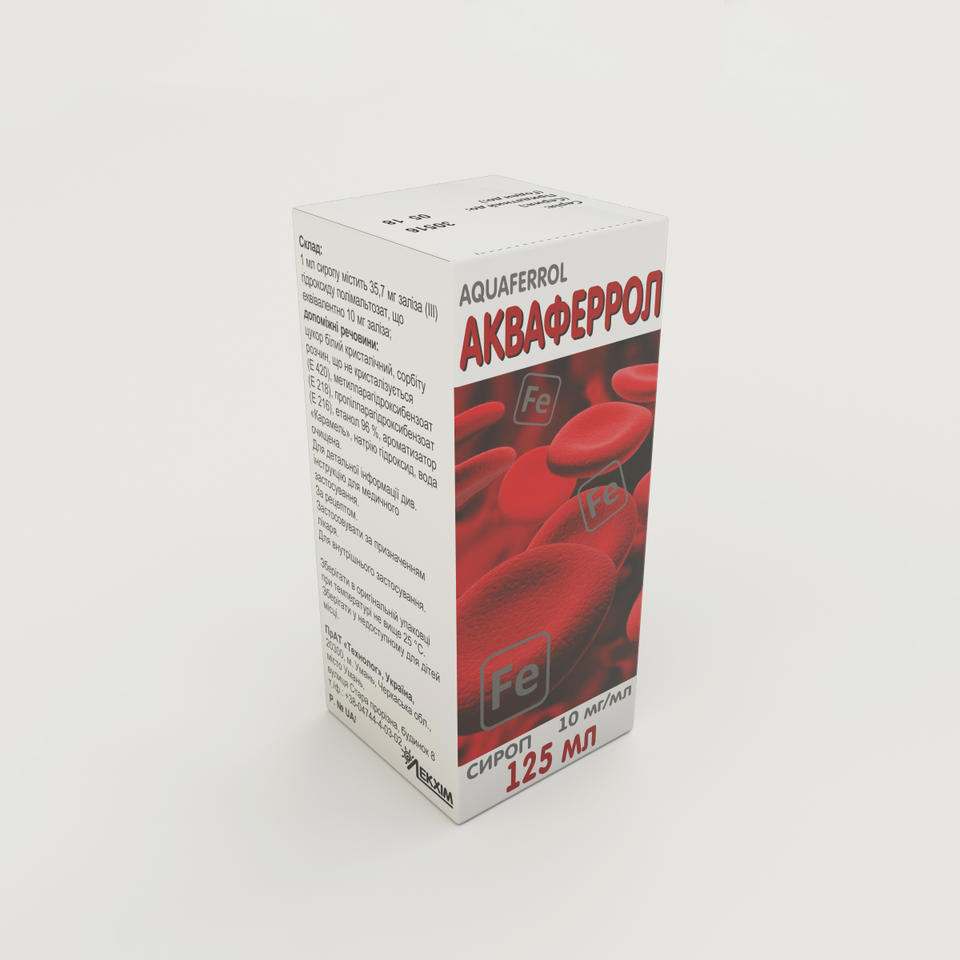 Лекарственная форма
Syrup
Регистрационное удостоверение №
UA/16285/01/01
Фармакотерапевтическая группа
Antianemic drugs. Preparations of iron (III) for oral administration.
Показания
Treatment of iron deficiency without anemia (latent iron deficiency) and iron deficiency anemia (clinically pronounced iron deficiency).
Iron deficiency and its degree should be confirmed by appropriate laboratory tests.
Противопоказания
Hypersensitivity or intolerance to the active ingredient or any component of the drug;
excessive iron content in the body (for example, hemochromatosis, hemosiderosis);
disorder of iron excretion mechanisms (lead anemia, sideroachrestic anemia, thalassemia);
anemia not caused by iron deficiency (for example, hemolytic anemia, megaloblastic anemia caused by vitamin B12 deficiency);
esophageal stenosis and / or other obstructive diseases of the digestive tract; intestinal diverticulitis, intestinal obstruction, regular blood transfusion;
simultaneous use of parenteral forms of iron.
Pharmaceutical characteristics
Основные физико-химические свойства
Условия хранения
Store in original packaging at a temperature not higher than 25 °C.
Keep out of the reach of children.
Производитель
PJSC «Technolog».
Местонахождение
8, Stara Prorizna st., Uman 20300 Cherkasy region, Ukraine.