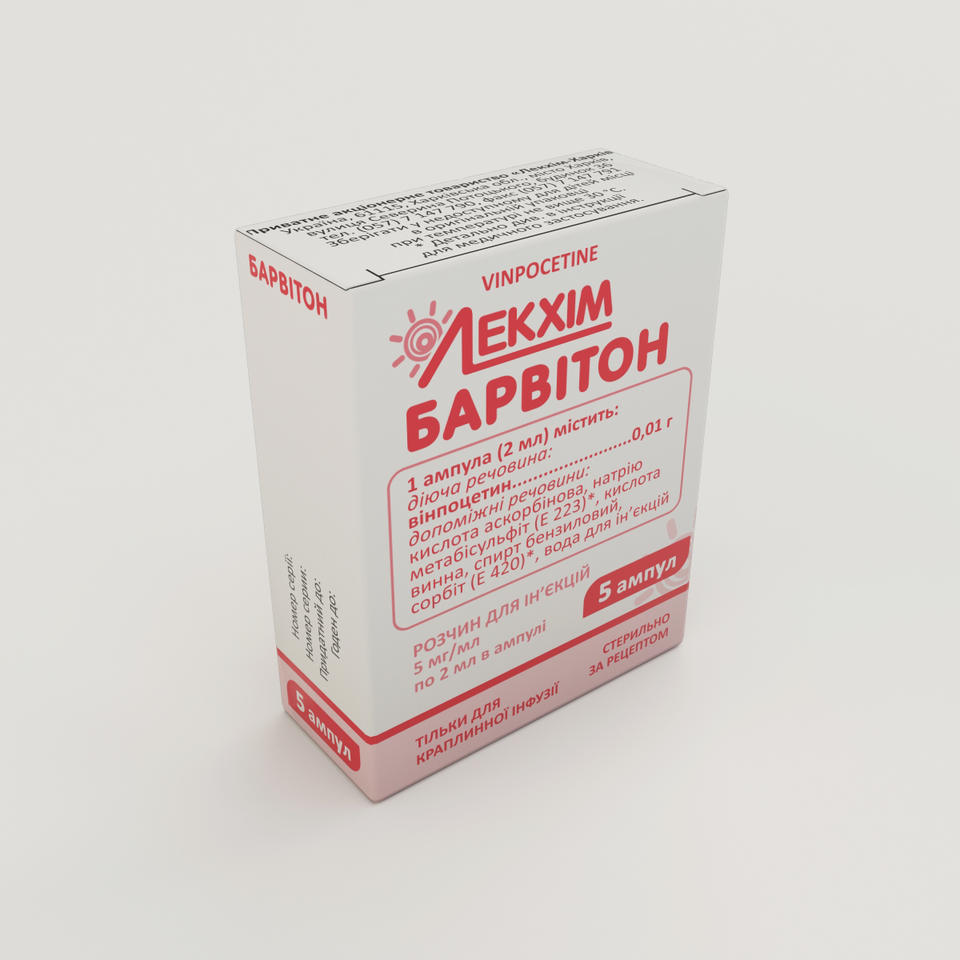 Лекарственная форма
Solution for injections
Регистрационное удостоверение №
UA/3218/02/01
Фармакотерапевтическая группа
Psychogogic and nootropic drugs.
Показания
Neurology. For the treatment of various forms of cerebrovascular pathology: a state after suffering a violation of cerebral circulation (stroke), vertebrobasilar insufficiency, vascular dementia, cerebral atherosclerosis, post-traumatic and hypertensive encephalopathy. Contributes to the weakening of mental and neurological symptoms in cerebrovascular disease.
Ophthalmology. For the treatment of chronic vascular pathology of the choroid (choroid) and retina (for example, thrombosis, obstruction of the central artery or vein of the retina).
Otolaryngology. For the treatment of senile hearing loss in acute vascular disease, toxic (medication) damage or damage of a different nature (idiopathic, due to noise exposure), Meniere's disease and tinnitus.
Противопоказания
Acute phase of hemorrhagic cerebral stroke, severe coronary heart disease, severe arrhythmias.
Hypersensitivity to the active substance or to any of the excipients.
Pharmaceutical characteristics
Основные физико-химические свойства
Colorless or slightly greenish shade of color transparent liquid.
Условия хранения
Keep out of the reach of children in the original packaging at a temperature not exceeding 30 °C.
Производитель
PJSC "Lekhim-Kharkiv".
Местонахождение
36, Severyna Pototskoho St., 61115 Kharkiv, Ukraine.