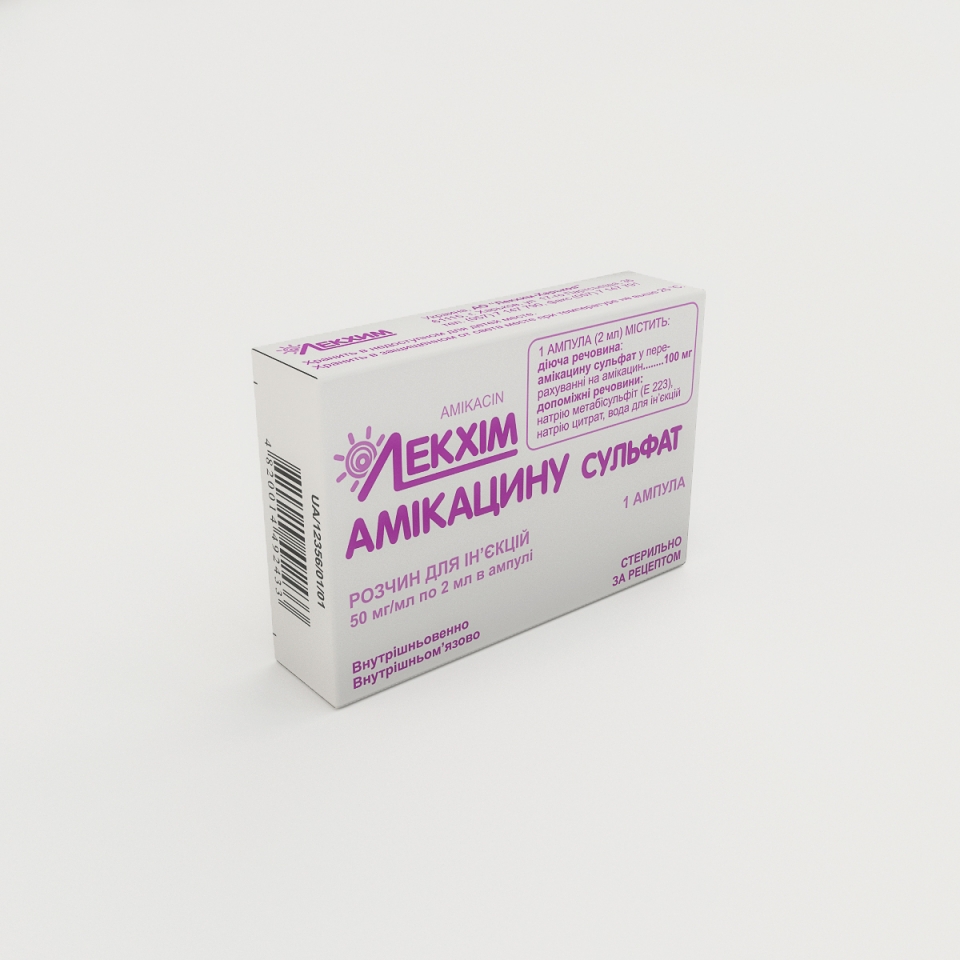 Dosage form
Solution for injections
Marketing authorisation no.
UA/12356/01/01
Pharmacotherapeutic group
Antimicrobial medications for regular use. Aminoglycosides. Amikacin.
Indications
Infections caused by strains of microorganism ssusceptible to amikacin, resistant to other aminoglycosides.
Contraindications
Renal failure;
neuritis of the auditory nerve;
increased sensitivity to amikacin or any other aminoglycoside antibiotic group, and derivatives thereof;
hypersensitivity to any of the excipients included in the formulation;
myasthenia gravis;
dysfunction of the vestibular system;
azotemia (residual nitrogen is higher than 150 mg%);
pretreatment with oto- or nephrotoxic drugs.
Pharmaceutical characteristics
Basic physical and chemical properties
Clear, colorless or slightly yellowish liquid.
Storage conditions
Keep in dark premises at temperature not exceeding 25 °С.
Keep out of reach of children.
Manufacturer
PJSC "Lekhim-Kharkiv".
Location
36, Severyna Pototskoho St., 61115 Kharkiv, Ukraine.