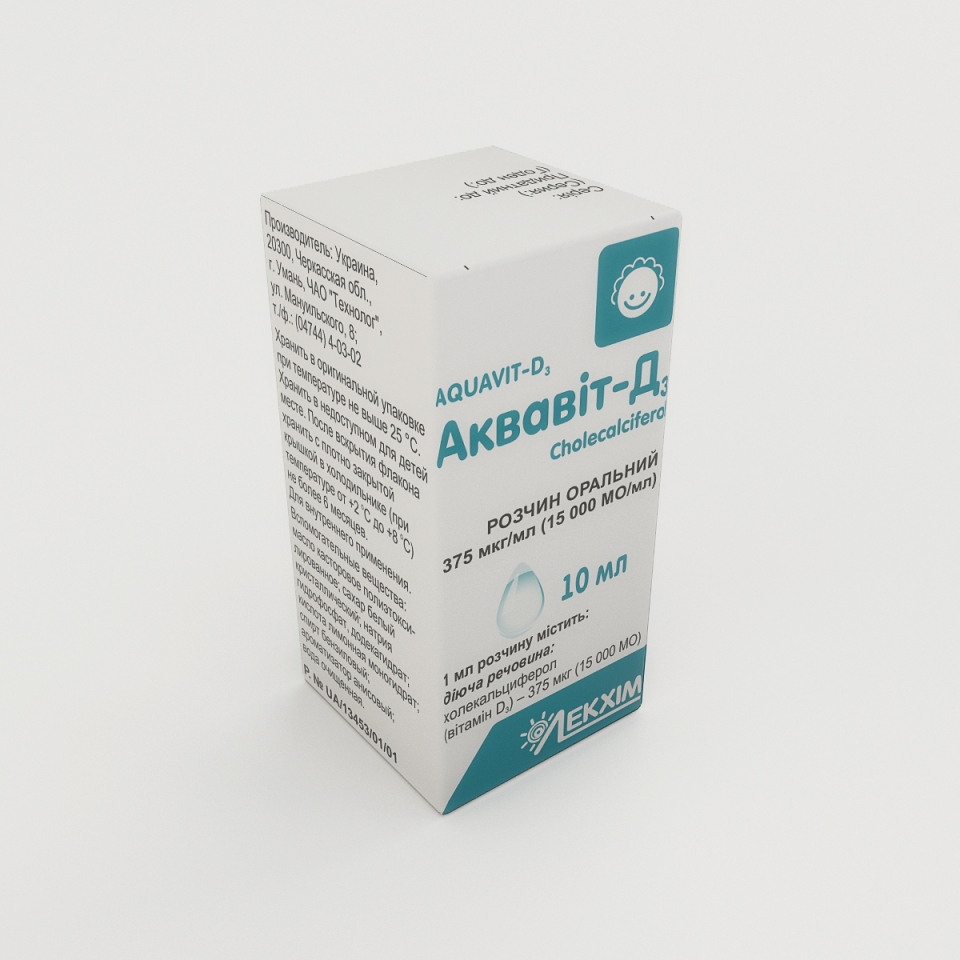 Pharmacotherapeutic group
Pharmaceutical form
Oral solution
Registration certificate
UA/13453/01/01
Pharmacotherapeutic group
Vitamins. Vitamin D and its analogues. Cholecalciferol.
Therapeutic indications
Prevention of rickets in children.
Prevention of vitamin D deficiency in high-risk groups, with malabsorption (chronic intestinal disease, biliary cirrhosis, a condition after resection of the stomach and / or small intestine).
The treatment of rickets and osteomalacia.
Supportive treatment of osteoporosis.
Contraindications
Increased sensitivity to the drug.
Hypervitaminosis D, elevated calcium levels in the blood and urine, kidney, sarcoidosis, renal failure, nephrolithiasis.
Do not use for the treatment of children under the age of 4 weeks due to the possible occurrence of hypersensitivity to benzyl alcohol.
Pharmaceutical characteristics
Main physicochemical properties
Clear, colorless liquid with a characteristic smell of anise. Presence of opalescence is allowed.
Storage
Keep in the original packaging at a temperature not exceeding + 25 °C. Keep out of the reach of children.
After the vial is open store tightly closed in the refrigerator (at temperature between + 2 °C to + 8 °C) no more than 6 months.
Manufacturer
PJSC «Technolog».
Location
8, Stara Prorizna st., Uman 20300 Cherkasy region, Ukraine.