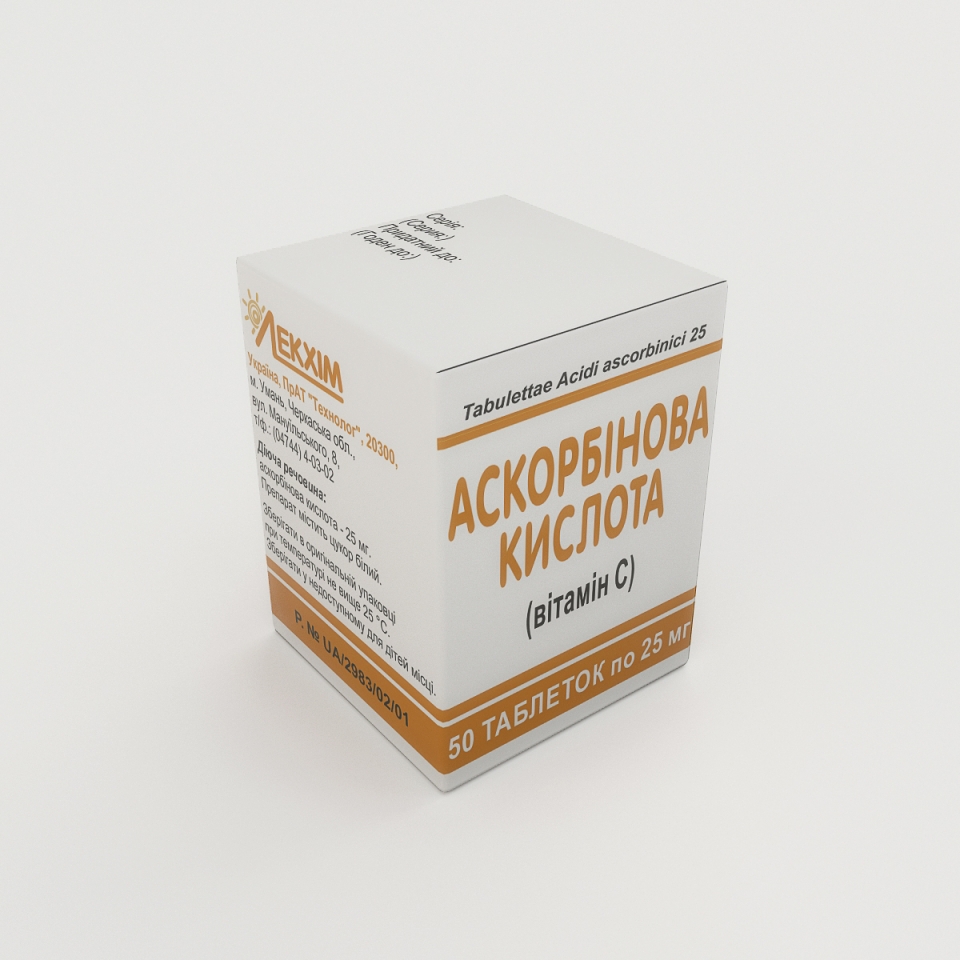 Marketing authorisation no.
UA/2983/02/01
Pharmacotherapeutic group
Common preparations of ascorbic acid. Vitamins
Indications
Prevention and treatment of vitamin C.
Increased requirement of vitamin C during growth, pregnancy and brest-feeding and excessive mental loads and physical activity, infections and intoxications, bleeding diathesis, in complex treatment of bleedings (nasal, lung, uterine), radiation sickness, Addison's disease, overdose of anticoagulants, muscular tissue demage and slow healing infected wounds, bone fracture.
Contraindications
Hypersensitivity to ascorbic acid or to any drug excipients. Thrombosis, liability to thrombosis, thrombophlebitis, diabetes, severe kidney disease. Urolithiasis - at doses in excess of 1 g per day. Fructose intolerance, glucose-galactose malabsorption syndrome.
Pharmaceutical characteristics
Basic physical and chemical properties
Single-layer round tablets of light yellow color, with a mark flat top and bottom surface, beveled edges. Yellow and white inclusions on the tablet surface are allowed. At fracture when viewed under a magnifying glass can be seen relatively homogeneous structure.
Storage conditions
Store in original packaging at a temperature not exceeding 25 °C.
Manufacturer
PJSC «Technolog».
Location
8, Stara Prorizna st., Uman 20300 Cherkasy region, Ukraine.