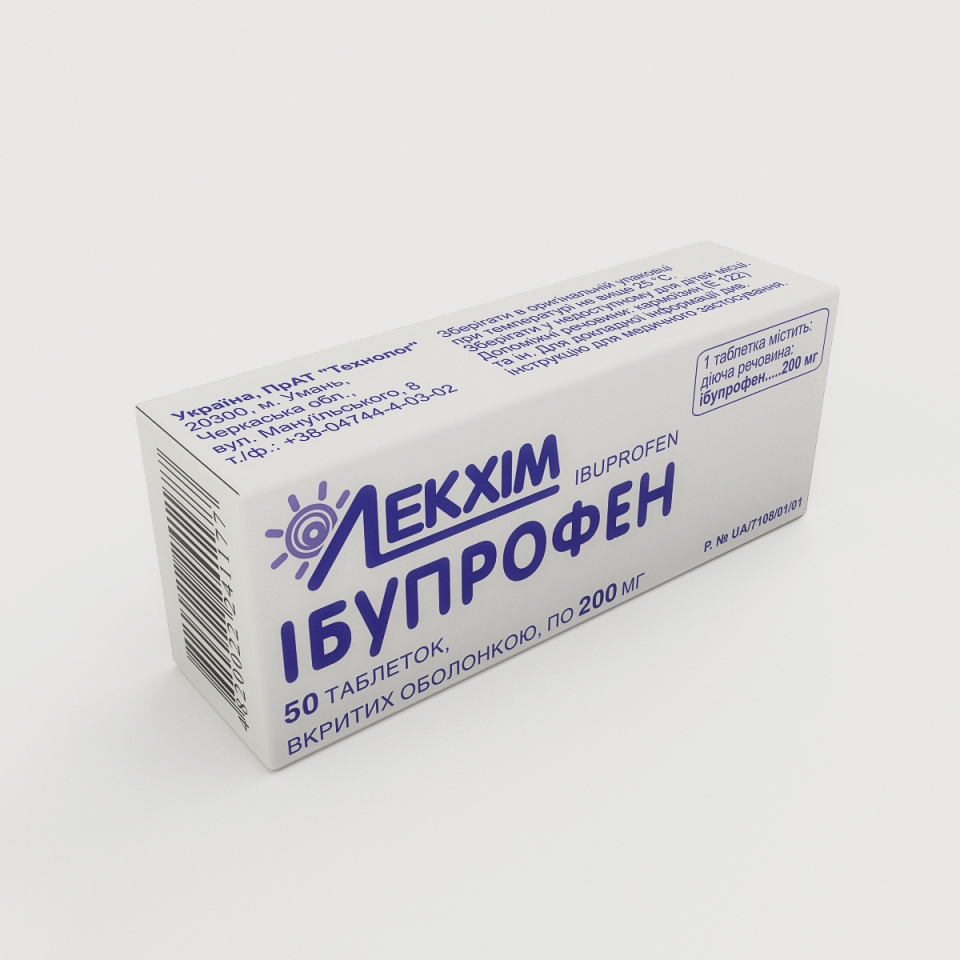 Лекарственная форма
Film-coated tablets
Регистрационное удостоверение №
UA/7108/01/01
Фармакотерапевтическая группа
Non-steroidal anti-inflammatory and antirheumatic drugs. Propionic acid derivatives.
Показания
Symptomatic therapy of headache, toothache, dysmenorrhea, neuralgia, back, joint and muscle pain and rheumatic pain, as well as cold and flu symptoms.
Противопоказания
Hypersensitivity to ibuprofen or any other ingredient of the drug.
Hypersensitivity reactions (e.g. asthma, rhinitis, angioedema or urticaria fever) previously observed after administration of ibuprofen, acetylsalicylic acid (aspirin) and other NSAIDs.
Peptic ulcer/ bleeding in active form or relapse in anamnesis (two or more distinct episodes of acute peptic ulcer or bleeding).
Gastro-intestinal bleeding or perforation associated with previous treatment with non-steroidal anti-inflammatory drugs, in anamnesis.
Severe renal, cardiac or hepatic impairment.
Last trimester of pregnancy.
Cerebrovascular or other bleedings.
Diorders of hematopoiesis or blood clotting.
Pharmaceutical characteristics
Основные физико-химические свойства
Round shaped coated tablets, pink, upper and lower surfaces are convex. On a fault under the magnifying glass the core cover with one solid layer is observed.
Условия хранения
Store in the original packaging at temperatures not exceeding 25 °C. Keep out of the reach of children.
Производитель
PJSC "Technolog".
Местонахождение
8, Stara Prorizna st., Uman 20300 Cherkasy region, Ukraine.