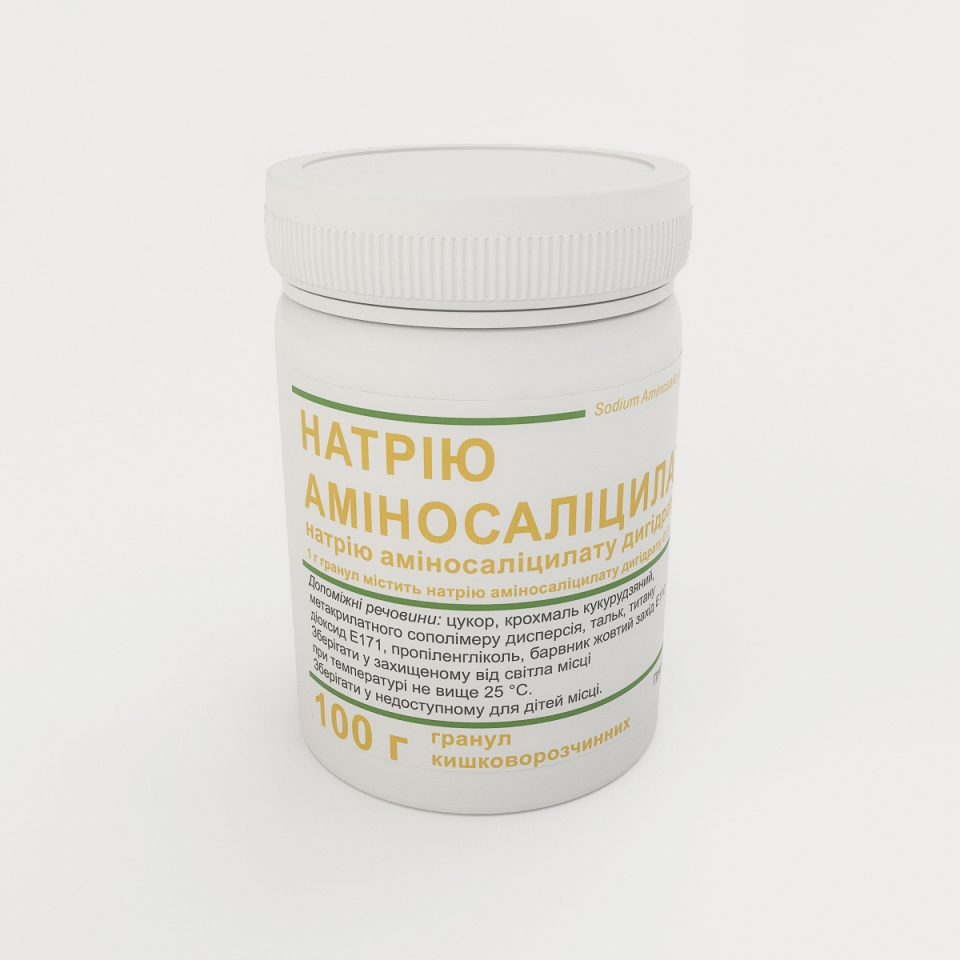 Dosage form
Enterosoluble granules
Marketing authorisation no.
UA/10531/01/01
Pharmacotherapeutic group
TB agents. Aminosalicylic acid and its derivatives.
Indications
Active progressive forms of tuberculosis, mainly chronic fibro-cavernous pulmonary tuberculosis.
Contraindications
Hypersensitivity to any component of the drug and to salicylates. Severe renal failure (nephritis), liver (hepatitis, cirrhosis), amyloidosis, peptic ulcer disease, cardiac decompensation, severe left ventricular hypertrophy, hypothyroidism, myxedema. During pregnancy and breastfeeding. Children weighing up under 10 kg (due to the complexity of the dosing of the drug).
Pharmaceutical characteristics
Basic physical and chemical properties
Granules in the form of microspheres of relular and irregular shape, orange color.
Storage conditions
In original package at temperature not exceeding 25 оС. Keep out of reach of children.
Manufacturer
PJSC "Technolog".
Location
8, Stara Prorizna st., Uman 20300 Cherkasy region, Ukraine.