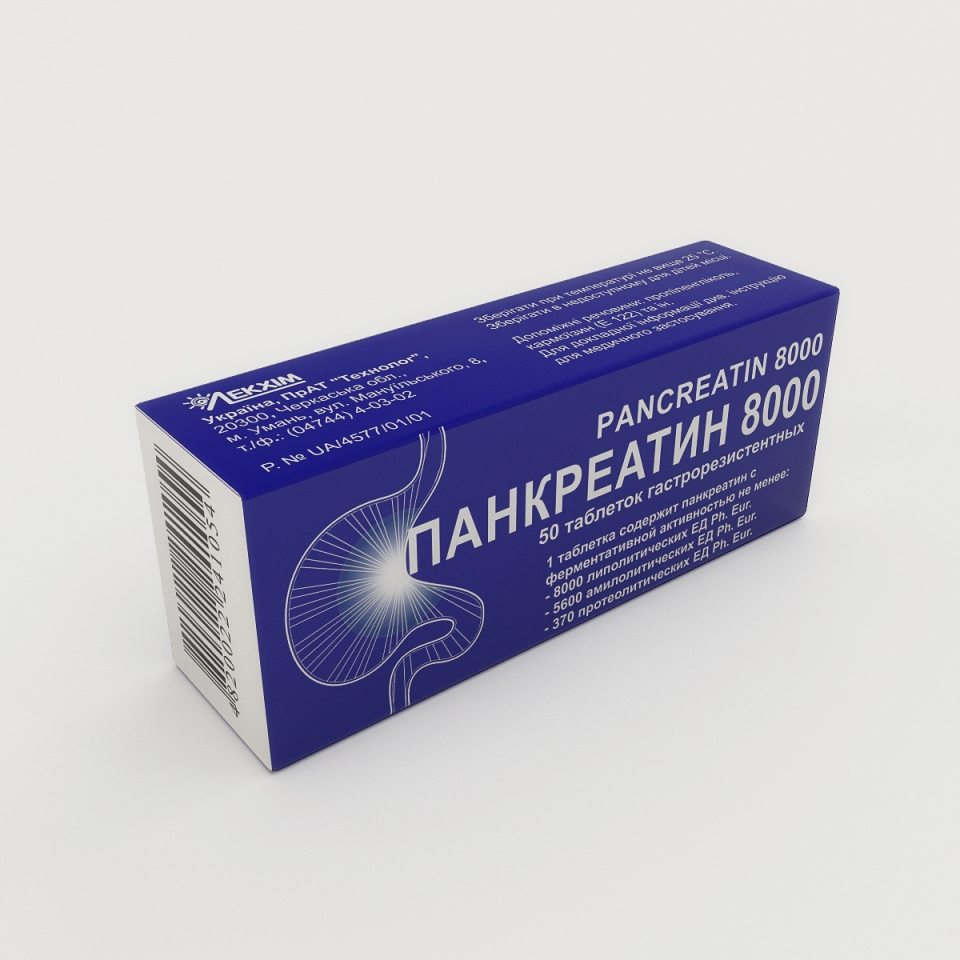 Лекарственная форма
Enterosoluble tablets
Регистрационное удостоверение №
UA/4577/01/01
Фармакотерапевтическая группа
Agents that improve the digestion, including enzymes. Polyenzyme drugs (lipase, protease, amylase).
Показания
Diseases associated with impaired food digestion process due to insufficient secretion of digestive enzymes by the pancreas such as chronic pancreatitis, cystic fibrosis.
Conditions after simultaneous resection of the stomach and small intestine, functional accelerate the passage of food through the intestines, intestinal disorders, simultaneous use tyazheloperevarivaemoy plant, fatty and unusual food.
Flatulence and preparation for X-ray or ultrasound diagnostic tests.
Противопоказания
Hypersensitivity to the drug. Acute pancreatitis and chronic pancreatitis in the acute stage. The drug should not be used with obstructive bowel obstruction patients.
Pharmaceutical characteristics
Основные физико-химические свойства
Tablets of round shape, film-coated, pink color, with low specific smell, the upper and lower surfaces of which are convex. At fault is seen under a magnifying glass core surrounded by a continuous layer.
Условия хранения
Keep at temperature not exceeding 25 оС. Keep out of reach of children.
Производитель
PJSC "Technolog".
Местонахождение
8, Stara Prorizna st., Uman 20300 Cherkasy region, Ukraine.