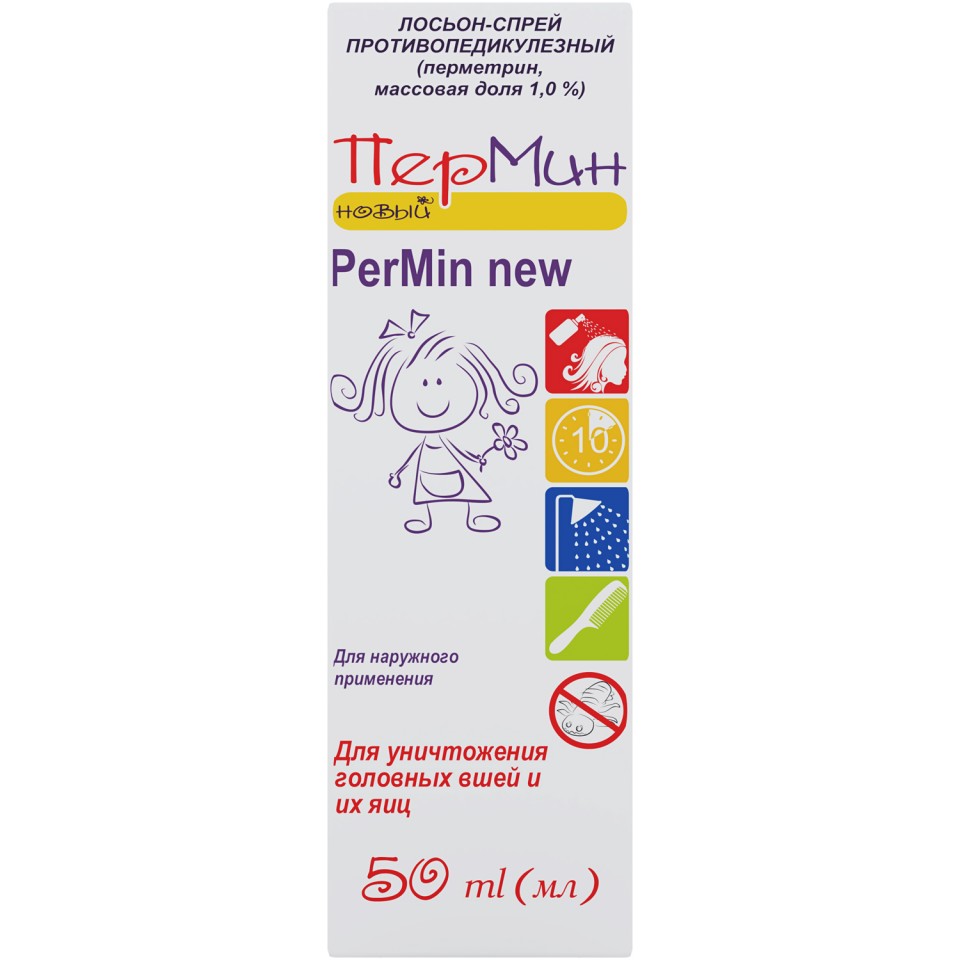 Pharmacotherapeutic group
Pharmaceutical form
Solution for external administration
Registration certificate
-
Therapeutic indications
Antipediculosis Lotion "Permin" designed to kill lice (adults, larvae and eggs) by population in the domestic environment.
Antipediculosis Lotion "Permin" exhibits insecticidal and ovocyd activity against and head lice.
Contraindications
Lotion may not be used for the treatment of hair for children under 3 years old, pregnant women, while breast-feeding, people with damage to the scalp (scratches, wounds, irritations on the affected by head lice parts of the body), as well as persons who have an increased sensitivity to the lotion or prone to allergic diseases.
Pharmaceutical characteristics
Main physicochemical properties
Antipediculosis Lotion "Permin" is a thick emulsion without impurities of white or white with a cream shade color with the smell of used odorant and alcohol.
Storage
In a domestic environment lotion is stored in the manufacturer's packaging at a distance of not less than 0.5 m from the heaters at a temperature from 5C to 25C, away from sources of sunlight, away from food, beverages, pharmaceuticals, animal feed, in out of reach of children and pets.
Manufacturer
PJSC "Technolog"
Location
8, Stara Prorizna st., Uman 20300 Cherkasy region, Ukraine