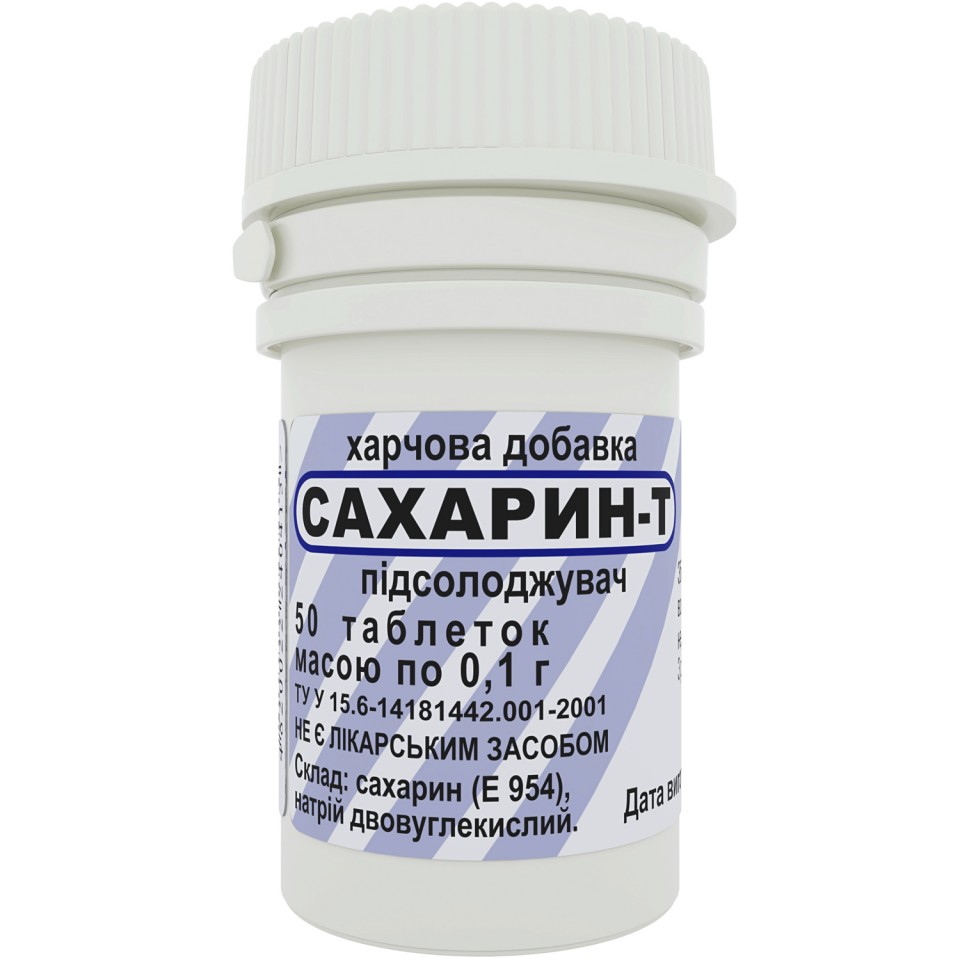 Pharmacotherapeutic group
Pharmaceutical form
Tablets
Registration certificate
-
Therapeutic indications
It is recommended to use as a sweetener for diabetics and persons controlling body weight. Before starting of use it is recommended to consult a doctor.
Contraindications
Not recommended for use for children under 12 years of age, women during pregnancy and lactation.
Pharmaceutical characteristics
Main physicochemical properties
One tablet accrods to 1.5 teaspoons of sugar of sweetness
Saccharin-T may be added to beverages.
Use no more than 4 tablets per day.
Storage
Keep at temperature not exceeding 25 °C and relative ait humidity not exceeding 75 %. Keep out of reach of children.
Manufacturer
PJSC "Technolog"
Location
8, Stara Prorizna st., Uman 20300 Cherkasy region, Ukraine