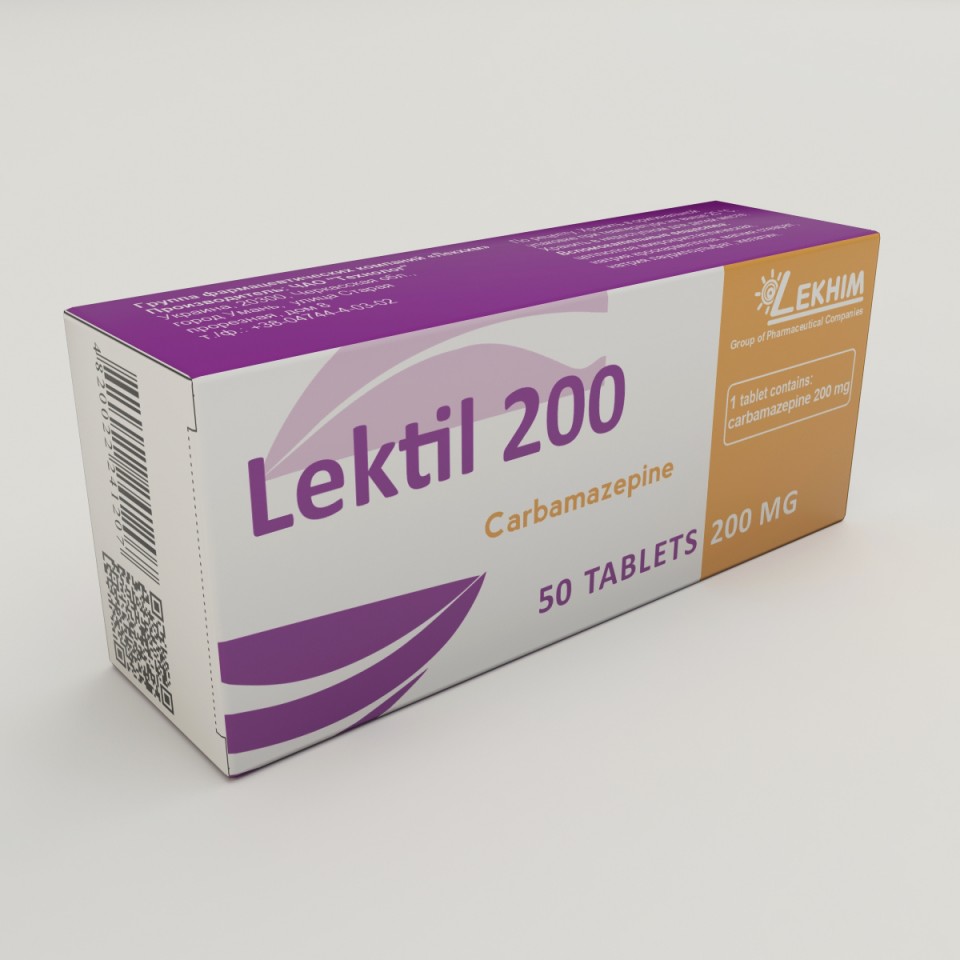 Pharmacotherapeutic group
Agents affecting the nervous system
Pharmaceutical form
Tablets
Pharmacotherapeutic group
Antiepileptics. Carbamazepine.
Therapeutic indications
- simple or complex partial seizures (with or without lost consciousness) with or without secondary generalized seizures;
- generalised tonic-clonic seizures;
- mixed seizures.
Carbamazepine can be used as monotherapy or in combination therapy.
Acute mania; supportive therapy in bipolar affective disorders to prevent exacerbation or to relieve clinical manifestations of exacerbation.
Alcohol-withdrawal syndrome.
Idiopathic trigeminal neuralgia and trigeminal neuralgia in multiple sclerosis (typical and atypical).
Idiopathic glossopharyngeal neuralgia.
Contraindications
The drug should not be used in:
hypersensitivity to carbamazepine or chemically similar drugs (such as tricyclic antidepressants) or to any other component of the drug;
atrioventricular block;
history of bone marrow suppression;
history of hepatic porphyria (e.g., acute intermittent porphyria, mixed porphyria, late skin porphyria);
combination with monoamine oxidase inhibitors (MAOIs).
Pharmaceutical characteristics
Main physicochemical properties
White or off-white, monolayer, round, bevelled-edged, scored tablets, with flat top and bottom surfaces. Upon fracture a relatively uniform structure is visible through a magnifying glass.
Storage
Store in original packaging below 25 ℃.
Keep out of the reach of children.
Manufacturer
Private Joint Stock Company "Technolog".
Location
Building 8, Stara Prorizna Street, Uman City Cherkasy region, 20300, Ukraine.