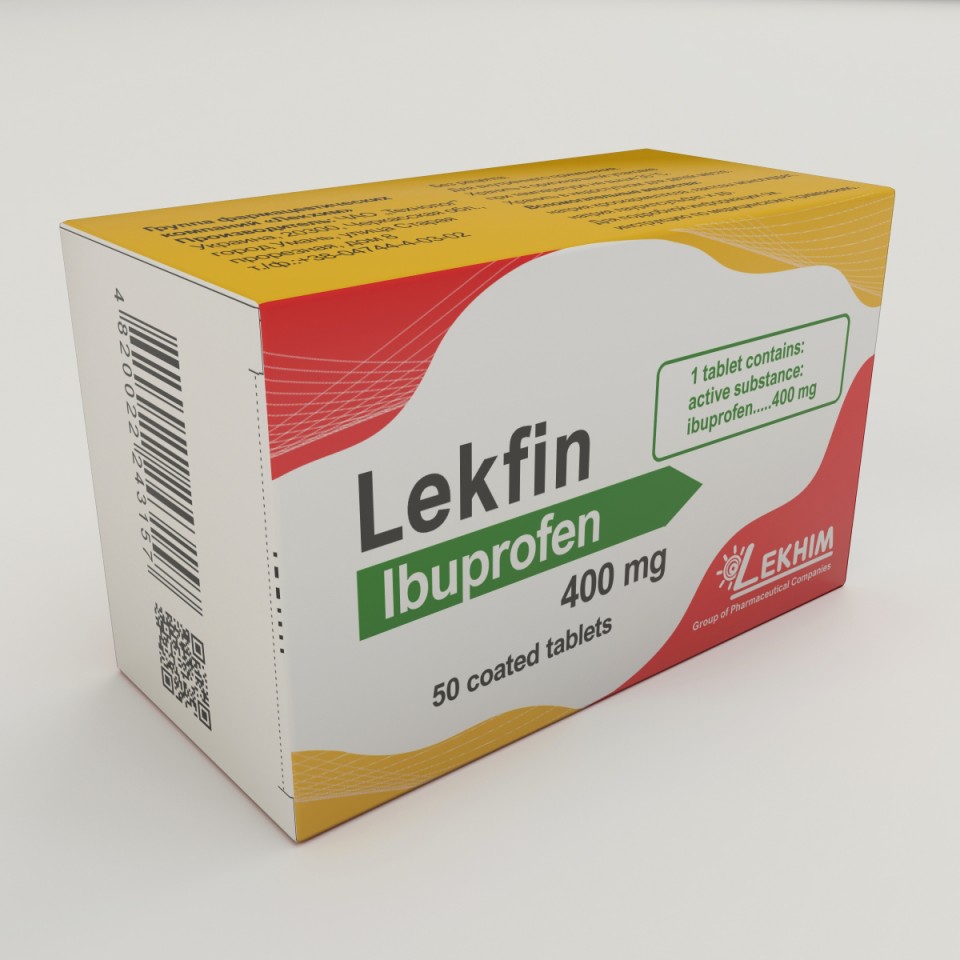 Pharmacotherapeutic group
Agents affecting musculo-skeletal system
Pharmaceutical form
Film-coated tablets
Pharmacotherapeutic group
Musculo-skeletal system. Antiinflammatory and antirheumatic products. Antiinflammatory and antirheumatic products, non-steroids. Propionic acid derivatives. Ibuprofen.
Therapeutic indications
Symptomatic treatment of mild and moderate pain of various origins (headache, toothache, painful menstruation), including colds and fevers.
Contraindications
Hypersensitivity to ibuprofen or to any of the components of the drug.
• Hypersensitivity reactions (such as bronchial asthma, rhinitis, angioneurotic edema, or urticaria) that have been observed previously in a patient's medical history after taking ibuprofen, acetylsalicylic acid/aspirin, or other NSAIDs.
• Peptic ulcer or duodenal ulcer / active bleeding or a history of relapses (two or more severe episodes of confirmed peptic ulcer or bleeding in the past).
• Acute or previous inflammatory bowel disease (such as Crohn's disease, ulcerative colitis).
• A history of gastrointestinal bleeding or perforation associated with previous NSAID use.
• Increased tendency to bleeding.
• Severe renal failure (creatinine clearance ˂ 30 ml/min).
• Severe hepatic failure (liver cirrhosis, ascites).
• Severe heart failure (class III-IV according to classification of the NYHA (New York Heart Association).
• Treatment of postoperative pain after coronary artery bypass grafting (or use of an artificial blood circulation device).
• Last trimester of pregnancy (see section Use during pregnancy or breast-feeding).
Pharmaceutical characteristics
Main physicochemical properties
Film-coated tablets, elongated, white or almost white-colored, with convex upper and lower surfaces.
Storage
Store in original packaging below 30 ℃.
Keep out of the reach of children.
Manufacturer
Private Joint Stock Company "Technolog".
Location
Building 8, Stara Prorizna Street, Uman City Cherkasy region, 20300, Ukraine.