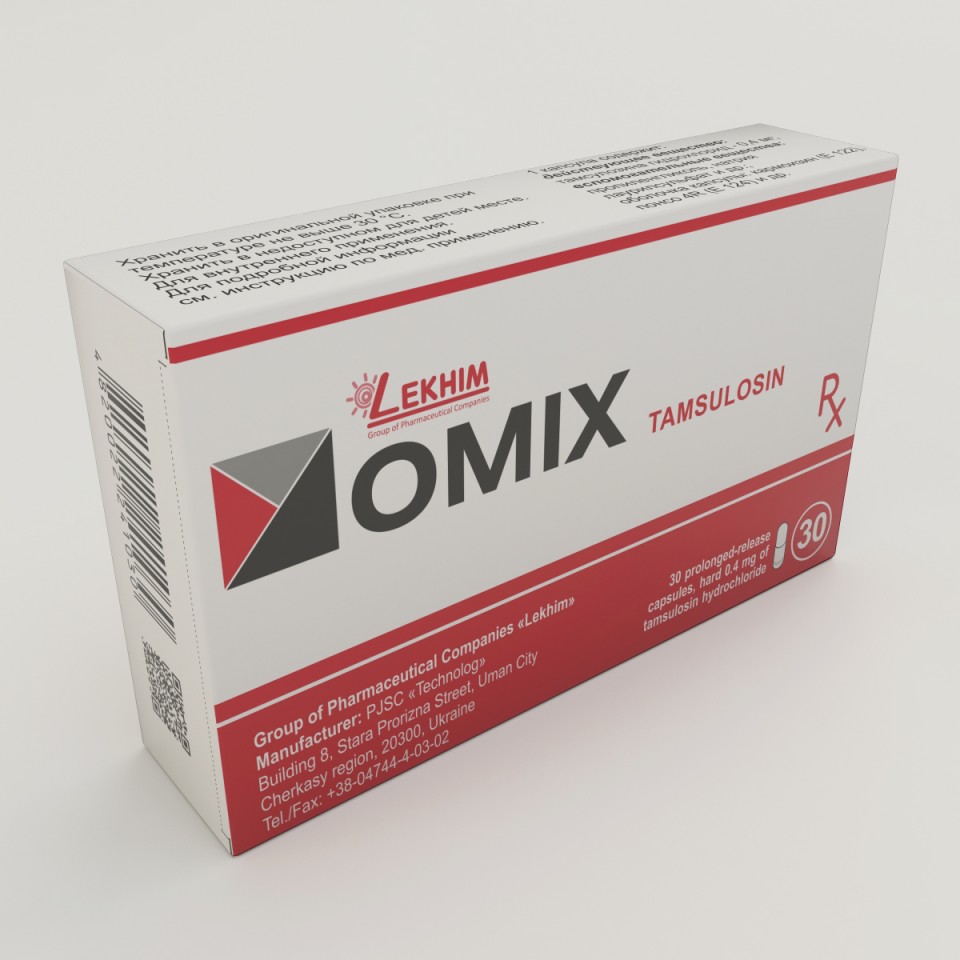 Group of action
Agents affecting genitourinary system and reproductive hormones
Dosage form
Hard capsules
Pharmacotherapeutic group
Drugs used in benign prostatic hypertrophy. α1-adrenoreceptor antagonists.
Indications
Therapy of functional lower urinary tract disorders in benign prostatic hyperplasia.
Contraindications
Hypersensitivity reactions, including drug-induced angioedema, to tamsulosin hydrochloride or to any of the excipients; history of orthostatic hypotension; severe hepatic impairment.
Pharmaceutical characteristics
Basic physical and chemical properties
Hard-shell gelatine cylinder capsules, with white opaque body and red opaque cap, containing white to off-white granules.
Storage conditions
Store in original packaging below 30 ℃.
Keep out of the reach of children.
Manufacturer
Private Joint Stock Company "Technolog".
Location
Building 8, Stara Prorizna Street, Uman City Cherkasy region, 20300, Ukraine.