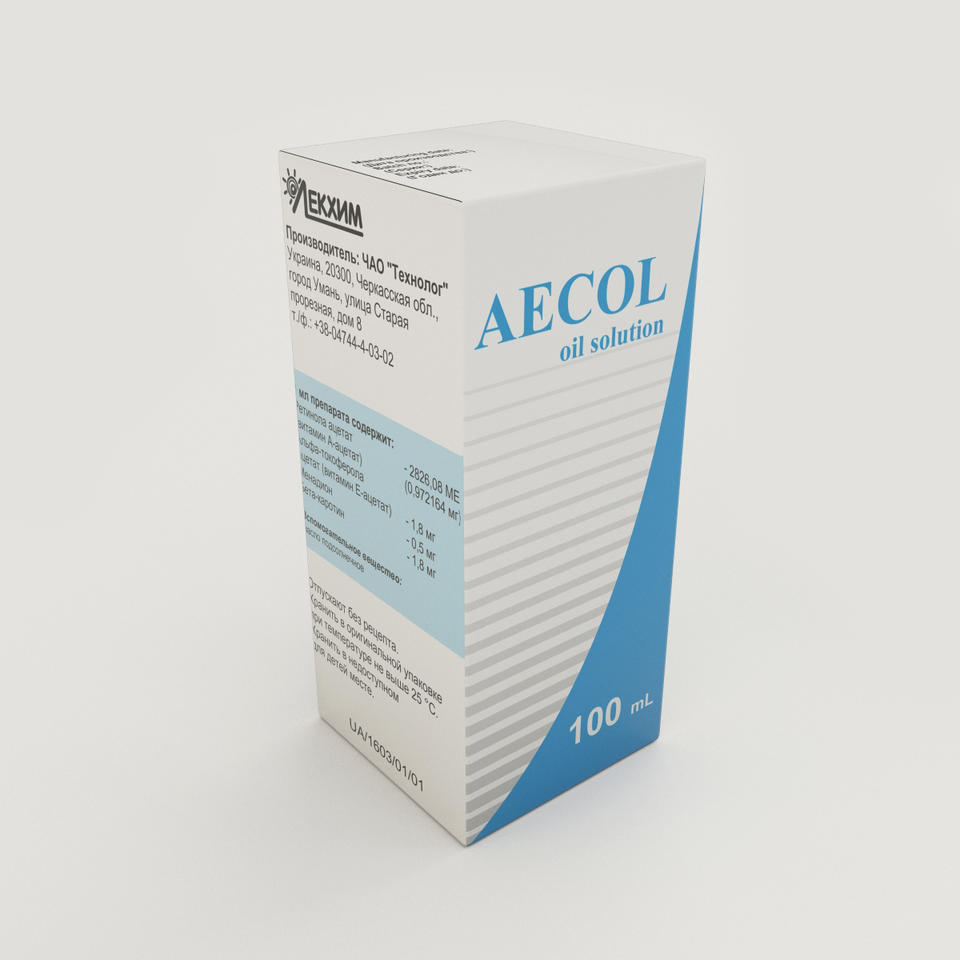 Pharmacotherapeutic group
Active ingredient
Retinol acetate, alpha-tocopheryl acetate, menadione, beta-carotene
Pharmaceutical form
Oil solution
Pharmacotherapeutic group
Preparations for treatment of wounds and ulcers. Cicatrizants.
Therapeutic indications
The product is indicated to be applied as a part of combined therapy of gastroduodenal ulcer, state after gastric resection and nonspecific ulcerative colitis.
Locally: rectal mucosa disruption (including states after resection of disruptions), proctosigmoiditis, hemorrhoid, sclerodermia, decubital, trophic and stasis ulcers, cervical erosion, endocervicitis, colpitis, purulonecrotic wounds, from first- to third-degree infected burns, state after autodermoplasty.
Pharmaceutical characteristics
Main physicochemical properties
Orange-red coloured oil liquid.
Storage
Store in the original packaging below 25 °С. Keep away from children.
Manufacturer
PJSC «Technolog».
Location
Building 8, Stara Prorizna Street, Uman City, Cherkasy region, 20300, Ukraine.