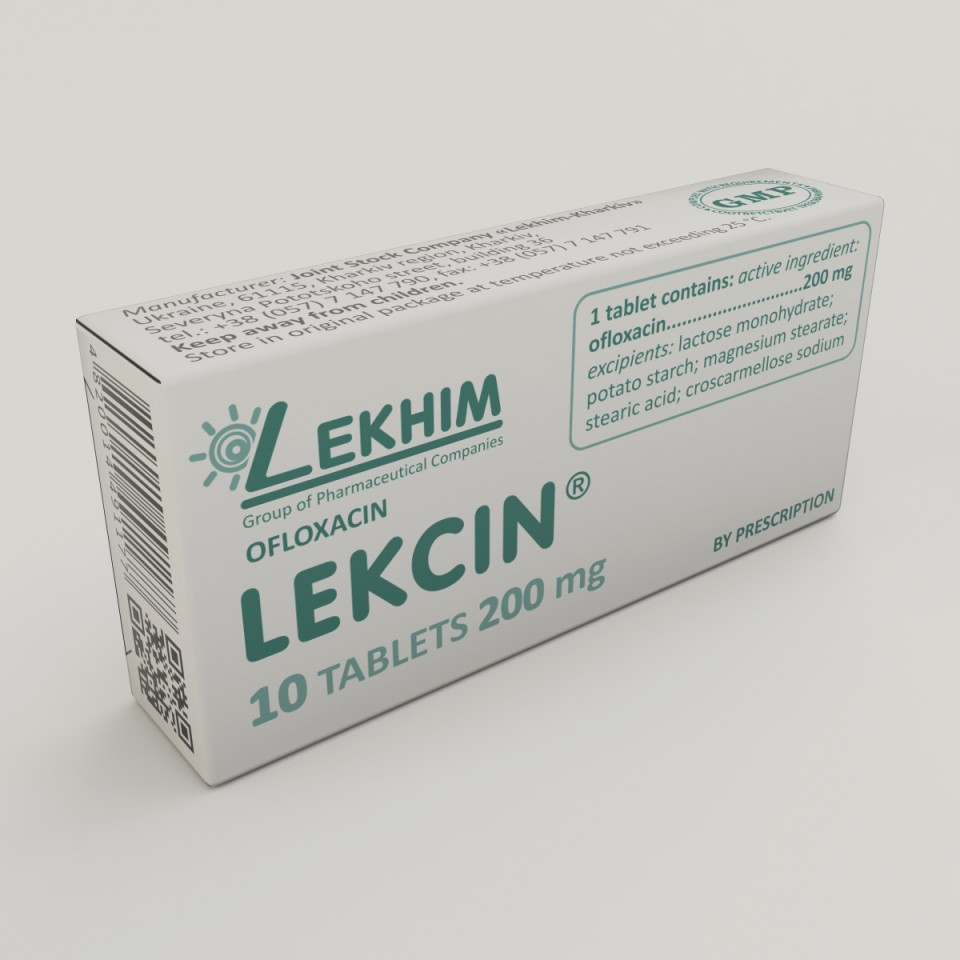 Pharmacotherapeutic group
Antimicrobial agents for systemic use
Pharmaceutical form
Tablets
Pharmacotherapeutic group
Antibacterials for systemic use. Quinolone antibacterials.
Therapeutic indications
Infectious and inflammatory diseases caused by ofloxacin-susceptible strains of microorganisms:
– exacerbation of chronic bronchitis and chronic obstructive pulmonary disease;
– community-acquired pneumonia;
– pyelonephritis;
– complicated and uncomplicated urinary tract infections;
– non-gonococcal/gonococcal urethritis and cervicitis;
– complicated infections of the skin and soft tissues.
The medicinal product is used to treat the above infections only when the use of other antibacterials usually prescribed for primary treatment of such infections is impossible.
Official recommendations for the proper use of antibacterials must be considered.
Contraindications
– Hypersensitivity to the active substance and other components of the medicinal products or to other fluoroquinolones;
– Epilepsy, central nervous system lesions with lowered seizure threshold (following traumatic brain injury, stroke, inflammatory processes in the brain and meninges);
– A history of tendonitis;
– Glucose-6-phosphate dehydrogenase deficiency;
Ofloxacin should not be used in patients with prolonged QT interval, uncompensated hypoglycaemia, and in patients taking concomitantly medicinal products with known ability to prolong QT interval (class IA and III antiarrhythmics, tricyclic antidepressants, macrolides, antipsychotics).
Pharmaceutical characteristics
Main physicochemical properties
Storage
Keep away from children. Store in original package at the temperature not exceeding 25 °C.
Manufacturer
Joint Stock Company «Lekhim-Kharkiv».
Location
Ukraine, 61115, Kharkiv region, Kharkiv, Severyna Pototskoho street, building 36.