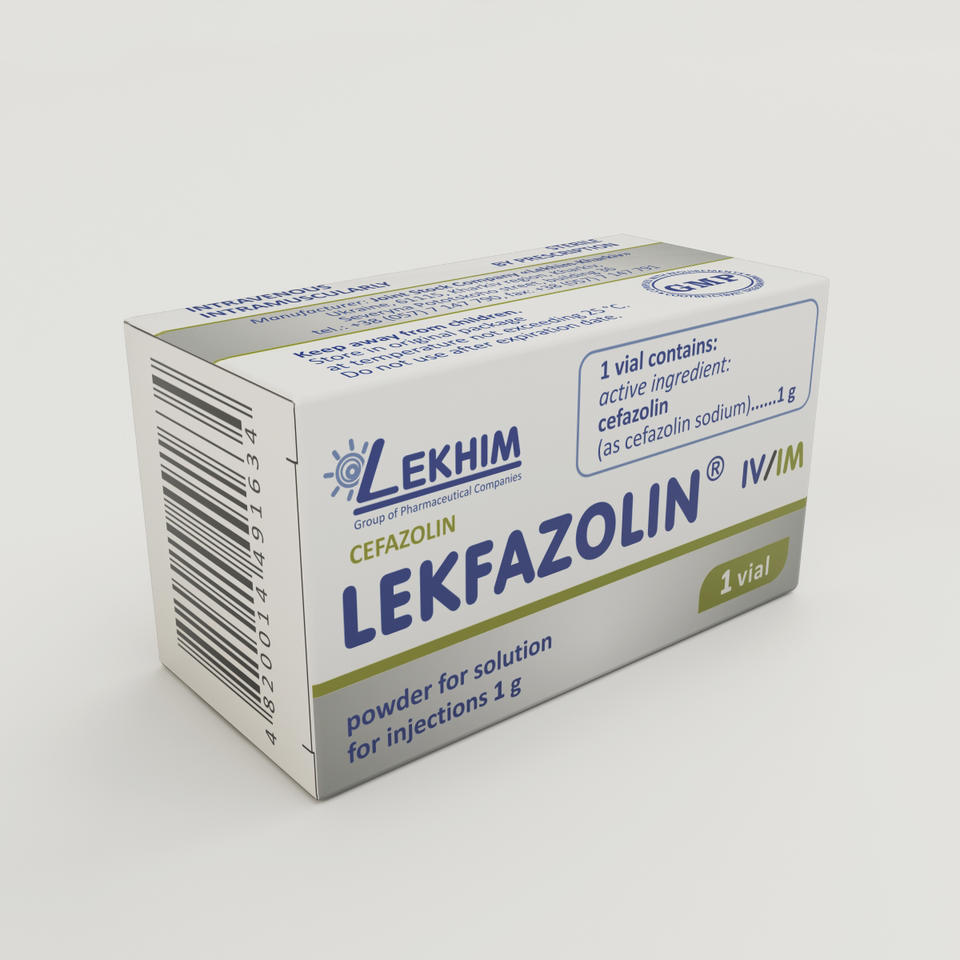 Pharmacotherapeutic group
Antimicrobial agents for systemic use
Pharmaceutical form
Powder for solution for injections
Pharmacotherapeutic group
Antibacterials for systemic use. First-generation cephalosporins.
Therapeutic indications
Infections due to cefazolin-sensitive microorganisms:
respiratory tract infections;
genitourinary infections;
skin and soft tissue infections;
infections of bones and joints;
sepsis;
endocarditis;
biliary tract infections.
Prevention of surgical infections.
Contraindications
Hypersensitivity to cephalosporins and other β-lactams.
Pharmaceutical characteristics
Main physicochemical properties
Powder of white or off-white color.
Storage
Store in original package at temperature not exceeding 25 °С.
Keep away from children.
Manufacturer
Joint Stock Company «Lekhim-Kharkiv».
Location
Ukraine, 61115, Kharkiv region, Kharkiv, Severyna Pototskoho street, building 36.