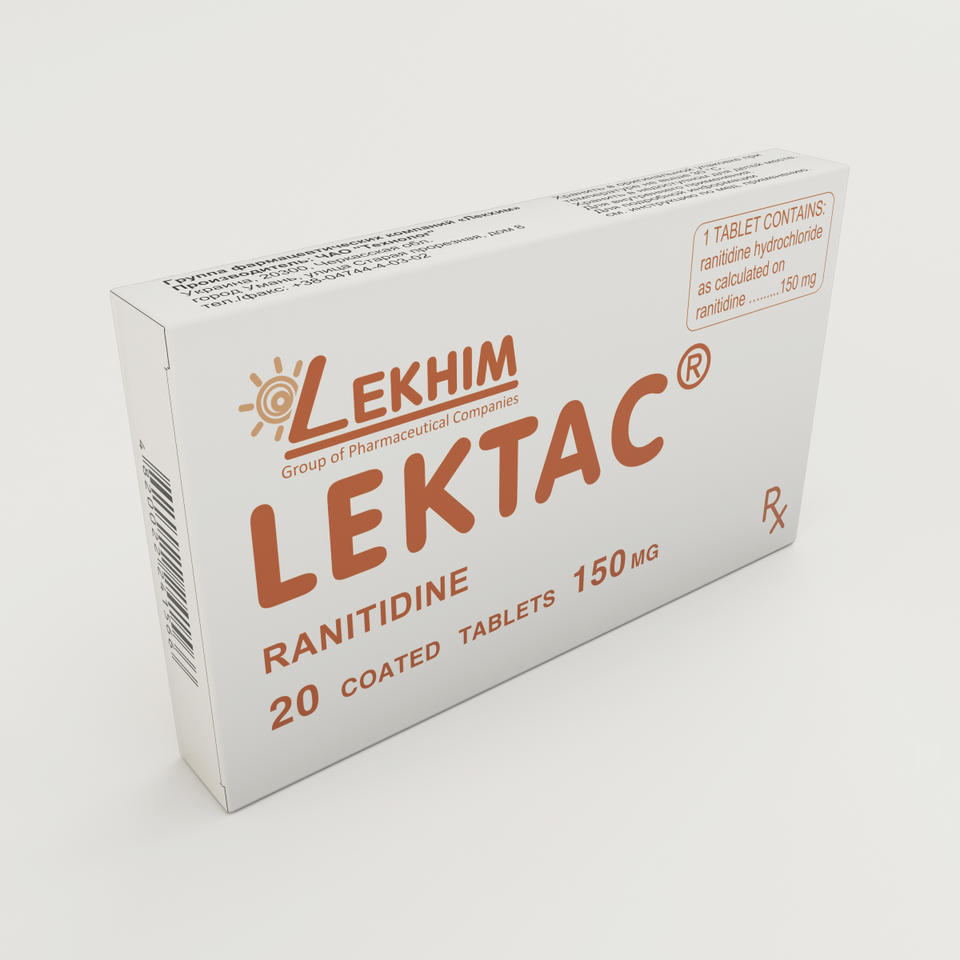 Pharmacotherapeutic group
Agents affecting the digestive system and metabolism
Pharmaceutical form
Coated tablets
Pharmacotherapeutic group
Drugs for peptic ulcer and gastro-oesophageal reflux disease. H2 receptor antagonists. Ranitidine.
Therapeutic indications
Gastric and duodenal peptic ulcer, not associated with Helicobacter pylori (in the acute phase), including an ulcer associated with the administration of non-steroidal anti-inflammatory drugs (NSAIDs);
functional dyspepsia;
chronic gastritis with increased acid-forming function of the stomach in the acute stage;
gastro-oesophageal reflux disease (to relieve symptoms) or reflux oesophagitis.
Contraindications
Individual hypersensitivity to ranitidine and other components of the drug; presence of malignant diseases of the stomach, cirrhosis of the liver with a history of portosystemic encephalopathy; severe renal failure (creatinine clearance <30 ml/min).
Pharmaceutical characteristics
Main physicochemical properties
Light orange to orange round, biconvex, coated tablets. A core surrounded by one continuous layer seen on a score under a magnifying glass.
Storage
Store in the original packaging below 30 °С.
Keep away from children.
Manufacturer
PJSC «Technolog».
Location
Building 8, Stara Prorizna Street, Uman City Cherkasy region, 20300, Ukraine.