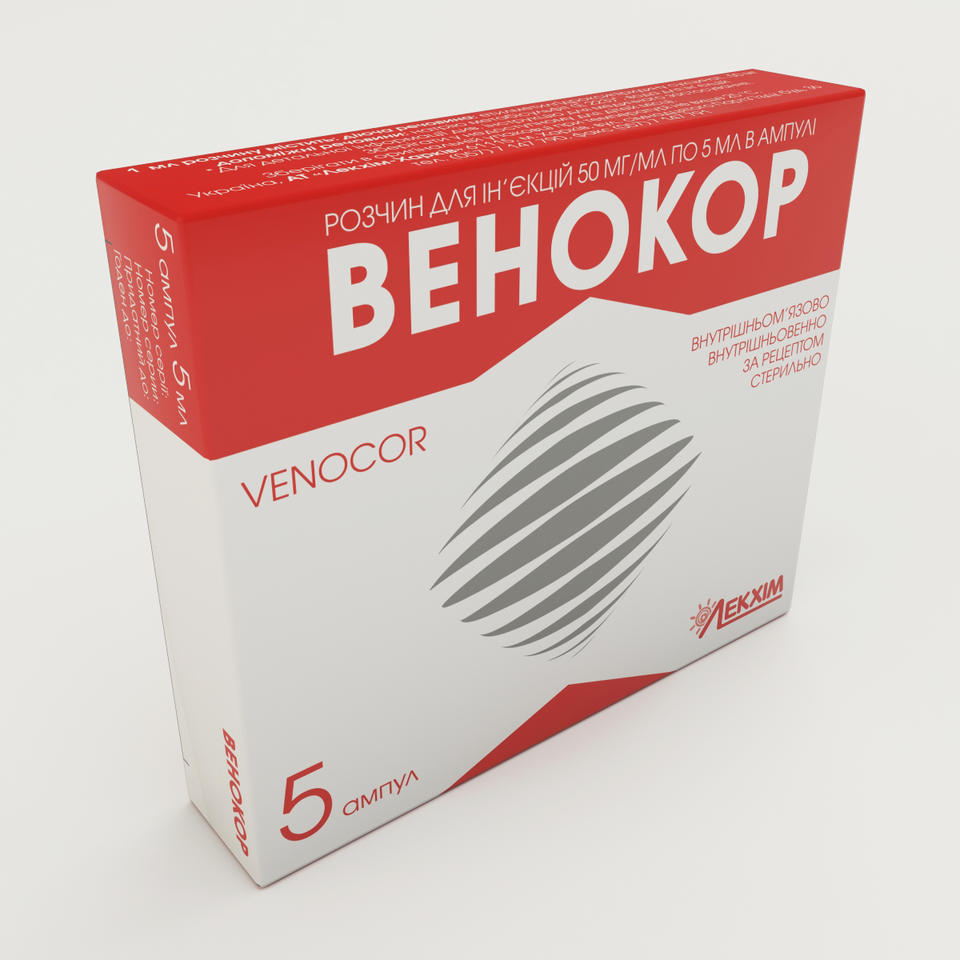 Лекарственная форма
Solution for injections
Регистрационное удостоверение №
UA/14785/01/01
Фармакотерапевтическая группа
Means that affect the nervous system.
Показания
Acute disorders of cerebral circulation;

Craniocerebral trauma, consequences of craniocereberal trauma; encephalopathy;

cardiopsychoneurosis;

Mild cognitive impairment of atherosclerotic origin;

Anxiety disorders in neurotic and neurosis-like states; Acute myocardial infarction (from the first day), as part of complex therapy;

Primary open-angle glaucoma of various stages, as part of complex therapy; Relief of withdrawal syndrome with alcoholism with prevalence of neurosis-like and vegetative-vascular disorders;

Acute intoxication with antipsychotic drugs;

Acute purulent-inflammatory processes in the abdominal cavity (acute necrotic pancreatitis, peritonitis), as part of complex therapy.
Противопоказания
Acute liver or kidney failure, hypersensitivity to the drug, children's age, pregnancy, lactation.
Pharmaceutical characteristics
Основные физико-химические свойства
Colorless or slightly yellowish transparent liquid.
Условия хранения
Store in the original packaging at a temperature not exceeding 25 °C. Keep out of the reach of children.
Производитель
PJSC "Lekhim-Kharkiv".
Местонахождение
36, Severyna Pototskoho St., 61115 Kharkiv, Ukraine.